New Weight Loss Pills Qsymia available by prescription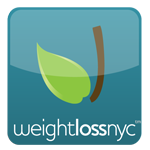 The U.S. Food and Drug Administration approved two new weight loss medications in 2012, extending the available options for medically obese patients on reduced calorie diet programs.
Obesity is defined as having a body-mass index greater than 30.
Although both have been approved this year, they are different weight loss drugs and work differently to promote losing weight in obese patients.
Qnexa now Qsymia
Qsymia (formerly Qnexa) is a blend of well-established weight loss drug phentermine along with extended release topiramate, another medication approved for other uses. Phentermine acts an appetite suppressant by stimulating Leptin release in the body.
Qsymia is available now for prescription by weight loss doctors.
About Belviq (lorcaserin hydrochloride)
Belviq works by activating Serotonin, a brain chemical signal derived from Tryptophan, in low dose. It is not yet available to patients as it requires additional coordination as it will be classified a controlled substance.
Both of these medications achieve results by suppressing appetite albeit via targeting different biological pathways.
For more information about medical weight loss, you are welcome to contact Dr Aron's office at 718-491-5525 and schedule a free consultation.
References & further Reading

Weight Loss Pills FAQ